About Ragini
Award-winning authentic taste of Bangladesh
Ragini means melody, so like the notes that make up a perfect melody, we combine the perfect balance of flavour notes in our dishes to make sure you always want to come back for more.
Ragini is also the culmination of our mother's names – Rahima and Gini. Our menu will transport you on a culinary journey through our childhood, Bangladesh's bountiful landscapes and vivid historical heritage. From popular street food of crunchy Piajus and mother's traditional dishes, to the favourite feast plates of the Mughols. Enjoy our exotic Oh Calcutta, the spicy Mejbani Gost, the hot and aromatic Barisal Coco, fragrant Macher Jhol or our sumptuous Chuai Chingri.
Ragini is the perfect venue for after-work gatherings, family celebrations and romantic evenings for two. Enjoy the finest Bangladeshi culinary delectations in luxurious surroundings with dedicated customer service.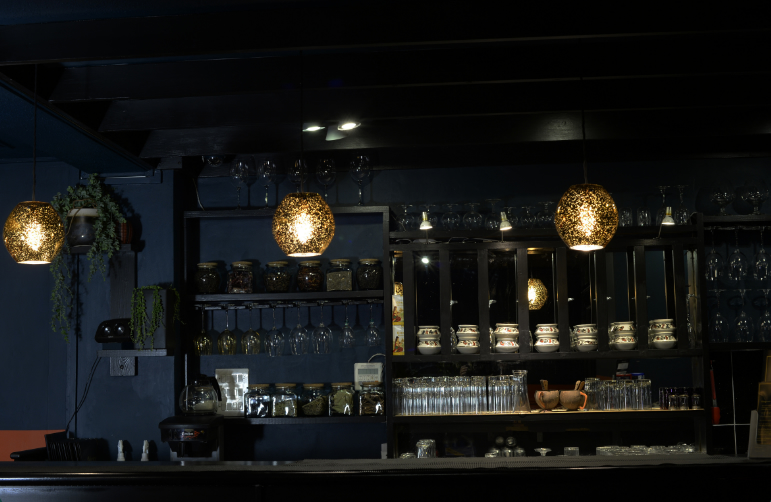 Our cooking is inspired by our childhood in Bangladesh, as adults we recognise our responsibility for the planet. Sustainability is at the very core of Ragini, so we are minimising our impact by shortening our supply chain, creating zero food wastage, we have invested in only reusable biodegradable packaging, saving water and energy consumption, recycling and we source exclusively local produce where possible. We are constantly innovating our menu by introducing more sustainable foods, increasing our selection of vegan and vegetarian Bangladeshi dishes. It should be everyone's business to work to save our planet and we want to be part of that community.
Our Menu
SOME OF OUR VERY OWN BENGALI KITCHEN DISHES